About us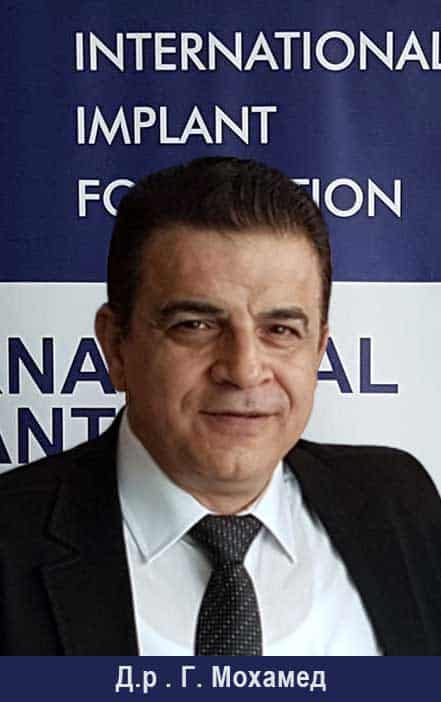 Dr. Gassan Mohamed graduated from the Faculty of Dental Medicine at the Medical Academy in Sofia in 1992. He continued his postgraduate practice and theoretical training at the Department of Oral and Maxillofacial Surgery and Plastic Surgery and gained a degree in Oral Surgery" - 1999.
He continues to enrich his knowledge and experience and has acquired many practical and theoretical internationally recognized certificates in the areas of dental implantology, oral surgery, parodontology, orthodontics, aesthetic and prosthetic treatment. She has participated in over 78 national and international congresses and forums in the field of dentistry.
In the period 2012-2018, he participated in practical and theoretical courses on implantation of implants with immediate loading, certified by the International Implants Foundation in Munich, Germany. He visits many international congresses and forums with discussions on topics of imitation and functional implantation.
In 2017, he acquired the "Masters Degree Immediate Implantation " by the International Implantation Foundation under the guidance of Prof. Ihde.
In 2001 he established Medstom Medical and Dental Clinic and in 2012 expanded his activity and opened a second specialized clinic in dental implantation and prosthetics.
He works in a team of highly qualified colleagues, paying tribute to the teamwork of colleagues in terms of mutual help and understanding. This gives a great advantage to dental clinics Medstom in achieving high success in treatment and providing comfort and comfort to all patients.
Our specialized team for oral surgery and dental implantation was established as early as 2015, along with Dr. V. Chankova and Dr. D. Milanova.